FOCUS Board Bios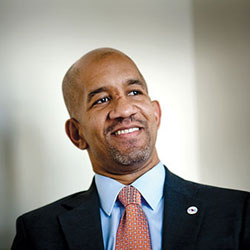 Sekou
Biddle
Sekou Biddle is the Vice President of Advocacy at UNCF. Biddle began a long career in education as an Alumni of Teach For America, followed by a stint as both an educator and administrative staff member at KIPP DC. In 2007 Biddle was elected as the Ward 4 Representative to the DC State Board of Education, serving for two terms. From 2007-2011 Biddle worked as the Executive Director at Jumpstart for Young Children DC, before temporarily filling the role of at-large member of the DC Council. Biddle is an alumnus of Morehouse College and holds a degree in business administration.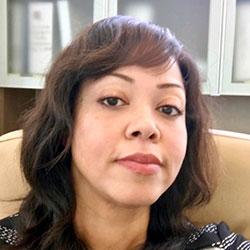 Patricia
Brantley
Patricia Brantley, CEO of Friendship Public Charter School is driven by the belief that education can shape the life trajectory of every child. In her previous role as COO, she worked to expand Friendship's capacity – academically, financially and operationally – enabling the network to steadily increase enrollment and academic results. As CEO, Brantley is strengthening Friendship's pipeline to college. Inspired by Friendship's record of producing over 2,000 college-educated alumni, Brantley's passion for children compels her to continually ask, "What more must we do to empower our scholars?" Brantley is a graduate of Princeton University, a board member of the DC Association of Chartered Public Schools, and is noted as one of the top 20 African American women in education.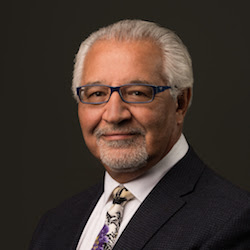 Joe
Bruno
Mr. Bruno is the President of Building Hope, an organization that provides business advisory service and facilities financing to charter schools primarily in the District of Columbia and Florida. He is a CPA with over 35 years of accounting, finance, business and management experience, was a partner in both KPMG and PriceWaterhouseCoopers. He serves on boards of Georgetown University Hospital (Chairman), Center City Public Charter Schools, Somerset Preparatory Academy, KidsSmiles, the Florida Consortium of Public Charter Schools, the Idaho Charter School Network and on the Advisory Board of KIPP-DC. In addition, he chairs the audit committee of the National Alliance of Public Charter Schools.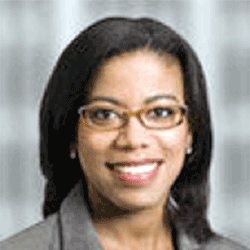 Ambia
Harper
Ambia Harper graduated from Columbia University and received her J.D. from the Yale Law School where she was managing editor of the Yale Law Journal. After law school, Ms. Harper was an associate at Hogan & Hartson LLP, where her practice focused on representation of colleges, universities, education associations, and investors in education-related companies, as well as public school districts. She served as Senior Counsel for Civil Justice and Education at Common Good, a non-profit, non-partisan legal reform coalition based in New York through 2011, and then as an Associate at Grais & Ellsworth LLP until 2015, when she moved to DC. She also served on the Citizen Schools Board of Advocates.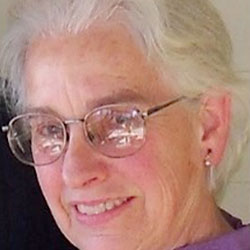 Judith
Jones
(Emeritus)
Judith Denton Jones is the Chair of the Maine Association for Charter Schools. A former urban sociologist and education planner, she served as a full-time consultant to DC public schools on facility and educational planning from 1987-1994. She was president of the Six School Council, which organized a choice program for elementary schools.
Marcus
Noel
Marcus Noel is a Forbes 30 under 30 honoree and founder of Heart of Man Ventures (HoM), a blended learning program and platform that teaches middle school and high school students entrepreneurship through culturally relevant experiences, human-centered design, and digitally based skills to compete in today's economy. Noel graduated with honors from Morehouse College with additional studies at the London School of Economics.
Marcus has been a featured speaker at The White House, TEDxYouth, and K12 schools nationally. His work has been featured in Forbes, MADE Magazine, and Ashoka. Marcus has received numerous accolades in the innovative education space including a ConnectED Fellowship at the US Department of Education, other honors include 2016 Made Impact List, a 2015 Camelback Ventures Fellowship, an Education Pioneers Fellowship, a ProInspire Fellowship a StartingBloc Social Innovation Fellowship, and being named to the 2015 class of "Emerging Innovators" by Ashoka and American Express. Marcus is a 2016 Global Shaper of the World Economic Forum.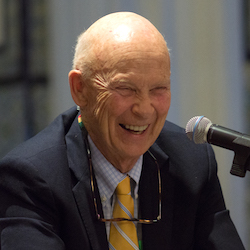 Malcolm
Peabody
(Emeritus)
Mr. Peabody's career has combined a successful real estate practice with work in public service and charitable institutions.
After graduating from Harvard Business School in 1952, and a short stint with a small business in Boston, he became the Executive Secretary of the New York State Commission Against Discrimination. Later he moved to Massachusetts where he worked in civil rights and housing, both at the city level where he worked for the Boston Redevelopment Authority as a specialist in minority housing and at the state level where he was the advisor to his brother, Governor Peabody, on civil rights and low-income housing.
In 1968 Mr. Peabody moved to Washington, D.C. where he served as Deputy Assistant Secretary for Equal Opportunity at the Department of Housing and Urban Development, in which position he launched HUD's first trial of housing vouchers allowing HUD clients choice in housing. This experiment led eventually to the current Section 8 housing allowance, which currently funds over one million low-income families who would otherwise be located in public housing. In 1973 he started a real estate development business in Washington, DC, which continues to the present time.
For two decades, Mr. Peabody devoted considerable time outside his business to developing the Washington International School, where he was Board Chair for 11 years until 1995. In that same year, he founded Friends of Choice in Urban Schools (FOCUS), with the mission to establish the public charter school movement here in the nation's capital.
Through FOCUS, he worked with others to pass the School Reform Act of 1996, which established the public charter school program in DC. DC's charter movement has just been cited as the best performing among the 43 states with charter schools for the second year in the row.
The original charter school law for DC had no provision for financing facilities for schools, so in 1998 he worked with the U.S. House Appropriations Committee to amend the Act to add such financing, and later with the DC City Council to develop the funding formula that now provides over $3,000 per student, or over $100 million annually to the more than 39,000 charter students.
Currently, he is on the board of the D.C. Promise Neighborhood Initiative in the Kenilworth neighborhood which is seeking to replicate the results of Geoffrey Canada's Harlem Children's Zone in New York City.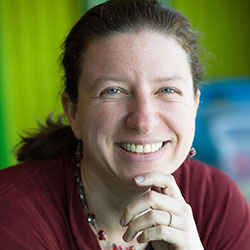 Jessica
Wodatch
Jessica Wodatch is a founder and Executive Director of Two Rivers Public Charter School, one of the highest performing public charter schools in DC, which serves 515 students in preschool to 8th grade. Prior to becoming the founding principal at Two Rivers, Jessica served as a school leader at two special education schools in DC. as well as a researcher with Policy Studies Associates. She holds a BA from Macalester College and a master's degree in education administration from George Washington University. Jessica was awarded the Harvard Business School Social Enterprise Scholarship in 2012 and was recently named a finalist for Expeditionary Learning's Silverberg Leadership Award.