FOCUS Staff Bios
Friends of Choice in Urban Schools (FOCUS) is now the DC Charter School Alliance!

Please visit www.dccharters.org to learn about our new organization and to see the latest news and information related to DC charter schools.

The FOCUS DC website is online to see historic information, but is not actively updated.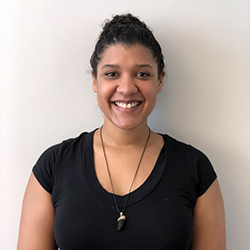 Vanessa
Arwa
Operations and Programs Manager
Vanessa provides logistical and administrative support for FOCUS's operations, programs, and events. In her several years of experience in the nonprofit sector, she has collaborated with a diverse range of constituents and stakeholders to advocate for children and youth. Prior to working at FOCUS, Vanessa conducted research and studied Swahili in Tanzania as a 2015 Boren Fellow through the Institute on International Education. She earned a Bachelor of Arts degree in Psychology from Stony Brook University and a Master of Science degree in Urban Studies from the University of New Orleans.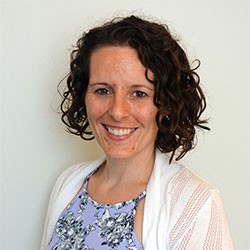 Alison
Collier
Alison oversees the organization's operations, events, and fundraising. She comes to FOCUS with experience in the DC charter community; prior to FOCUS, she worked with young people at YouthBuild Public Charter School. At YouthBuild she led the employment and career activities for youth, including the development of an internship program for the school. Her commitment to supporting charter schools and school choice for students in Washington, DC led her to FOCUS. Prior to YouthBuild, Alison served as Communications Assistant for an international HIV research program, where she coordinated online, print and in-person communications activities both locally and internationally. She earned a Bachelor of Arts degree in psychology and Spanish from Tufts University, and is bilingual in English and Spanish.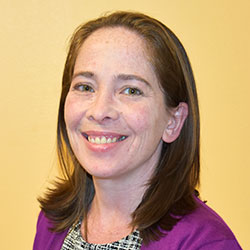 Monica
Harrington
Senior Director of Development
Monica leads development efforts in collaboration with the leadership team at FOCUS. With more than two decades of work in the nonprofit sector in areas of fundraising, communications, and advocacy, Monica brings to FOCUS a passion for education and for building upon the charter school movement's strong commitment to innovation, equity, and excellence. Prior to joining FOCUS, Monica worked to advance DC's out-of-school time learning opportunities for underserved children and youth. A strong believer in the power of public-private partnerships, Monica has worked with a number of national and regional philanthropic leaders to bridge the opportunity gap and create 21st century learning outcomes for underserved children and youth. She graduated from Seattle University with a B.A. in Political Science.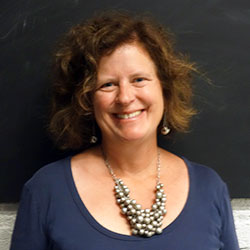 Anne
Herr
Director of School Quality
Anne is responsible for FOCUS's services to public charter schools, including performance management support and the start-up and expansion programs. Anne co-founded the Capital City Public Charter School in 2000 and served as its Executive Director, providing leadership during its expansion from a successful PreK-8th grade school to incorporate a high school. Before getting involved with education and charter schools, she worked for the U.S. Department of State as an intelligence analyst, covering arms control and Russian foreign policy. Anne is a graduate of Princeton University and the University of Maryland's School of Public Affairs. 
Michael
Musante
Senior Director of Gov. Relations
Michael is the Senior Director of Government Relations at FOCUS. In this role, he develops and implements strategies in the areas of government relations and legislative outreach at the federal and local levels. For the last 15 years, Michael has been a dedicated advocate for the national school choice and public charter school movement. Prior to joining FOCUS Michael worked in a variety of roles for non-profits, private companies and government agencies where he worked on a number of education reform related activities but always with the goal of fighting to ensure parents have the right to choose the best educational options for their children. He earned a Bachelor of Arts degree in political science and a Masters of Public Administration from The George Washington University. Michael has also served as an elected official in the District of Columbia by serving a two-year term as a local advisory neighborhood commissioner in the Capitol Hill neighborhood., where he resides with his wife and two children.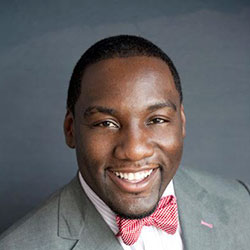 Chibundu
Nnake
Manager, Advocacy & Policy
As FOCUS's Manager of Advocacy and Policy, Chibundu prepares policy and advocacy materials, including issue briefs, opinion editorials and legislative reports. He also builds coalitions to further FOCUS's policy agenda. Prior to FOCUS, Chibundu was a teacher, community organizer, drafted contracts and worked in politics. Chibundu earned his Juris Doctor and MBA from Southern Methodist University Dedman School of Law and Cox School of Business. He is also an esteemed graduate of The Ohio State University where he received his Bachelor of Arts in Sociology. Chibundu is a member of Iota Phi Theta Fraternity, Inc. When he is not empowering marginalized communities or advocating for equal access to quality schools for every child, Chibundu loves supporting his Buckeyes, watching movies, talking sports, education and politics, brunching, playing flag football and traveling. Chibundu lives in Ward 6 with his fiancée. You can tweet him @BunDraper.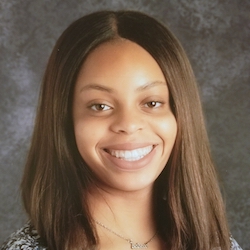 Queen
Nwafor
Policy and Advocacy Manager
Queen manages FOCUS's policy and advocacy efforts by supporting the development of issue briefs, advocacy reports and coalition building.  Prior to FOCUS, Queen served as the Policy and Partnerships Associate and founding member of a STEAM-based, early college charter school in NJ, developing its articulation agreement to ensure college accessibility and affordability for all students. Queen has worked for multiple elected officials and as an educator in Baltimore City Public Schools. She holds a M.S. in Education from Johns Hopkins University, a B.A. from American University.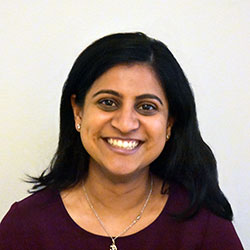 Preety
Patidar
Associate Director, Policy and Programs
Preety manages FOCUS's school services, including the Data Intern Program, DC Data Summit, and ongoing workshops, among other programs. Before coming to FOCUS, Preety worked with the Capital Teaching Residency at KIPP DC where she managed the program's compliance, data, and evaluation systems, and supported teachers with attaining their teaching licenses. Preety is from North Carolina and has previously worked with early childhood education research and advocacy organizations, and she is an AmeriCorps alumna. Preety has her MSW and a Bachelors of Arts in Management and Society from UNC Chapel Hill.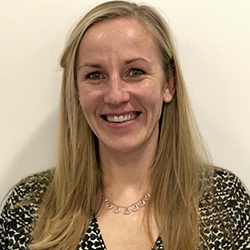 Stine
Svenningsen
Development Coordinator and Graphic Designer
Stine joined FOCUS to support the development work and promote FOCUS's work and services to various publics. Before FOCUS, Stine worked for Higher Achievement, a rigourous after-school program working to close the opportunity gap for middle school youth in at-risk communities. Prior to Higher Achievement, Stine taught Danish to English-speaking adult students and bilingual children in the Washington, DC metropolitan area. Stine is a graudate of Copenhagen Business School, Denmark, holding a MSc degree in Business and Development Studies. She earned a Bachelor of Arts degree in International Relations and Political Science from Lynn University, Boca Raton, Florida, where she played college soccer.